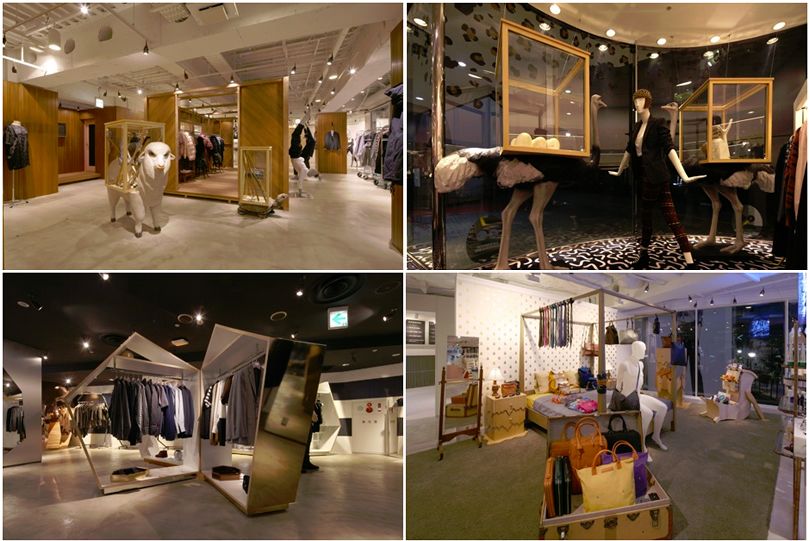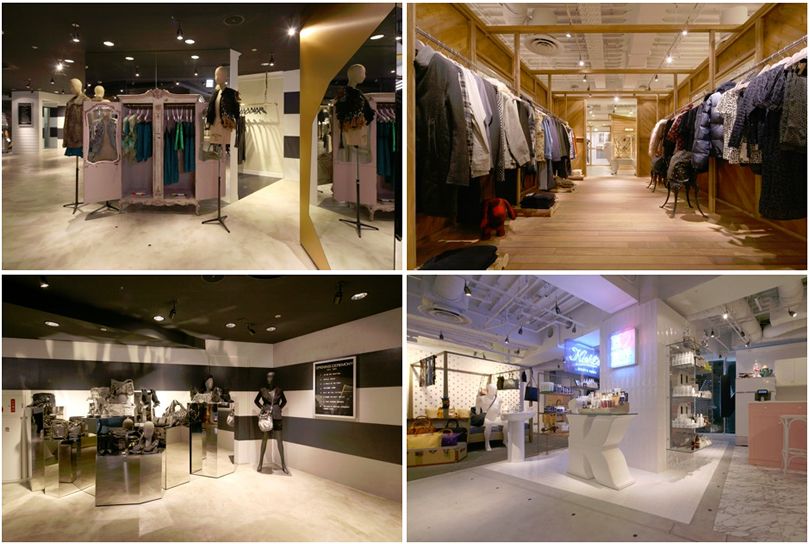 Located in the Shibuya district of Tokyo the Opening Ceremony 8 floor conceptual "mini mall" store is the brands first venture outside of the USA and is a must-see destination when in Tokyo. Carrying Opening Ceremony, Alexander Wang, The Row, Chloe Sevigny for Opening Ceremony, Boy/Band of Outsiders and many more the store also has a fully functioning Kiehls boutique on the 3rd floor.
The interior decor is very Americana and features Victorian architecture, Native American and Santa Fe influences and Modern American touches. Be sure to wander around all 8 floors and get a feel for the truly trippy surroundings. Animals that are display cases, psychedelic mannequins and hidden nooks and crannies are all part of what makes this store so fabulous.
While OC Tokyo is a sight to be seen be sure to shop in the Shibuya area for a more Japanese style experience. Parco I, II and III department stores all feature Japanese designers and the Shibuya 9 department store is 9 floors of strictly Japanese street clothes and fashion accessories. Also, don't forget to hit Tokyu Hands - the be all and end all store for everything under the sun - a shoppers mecca!
images from OpeningCeremony.us